Key District Contacts
PROFESSIONAL STAFF
Daniela Rios, District Director Email: daniela.rios@scouting.org Phone:201-677-1000, x23 (Office)
Michael Sadowski, District Executive
Email: Michael.sadowski@scouting.org
Phone: 201-677-1000, x41 (Office)
DISTRICT VOLUNTEER STAFF
Bob McDevitt, District Chair Email: rjmcdevitt@optonline.net
John Brain, District Commissioner Email: jbrain1970@verizon.net
Chris Ceravolo, Vice Chair of Program Email: Scouter104@optonline.net
Paul Applegren, Family FOS Email: paul.appelgren@outlook.com
Marissa Sikder, Vice Chair of Membership Email: teddy1sikder@gmail.com
Bob Migliorino, District Advancement Chair Email: rvd.bobmig@gmail.com
Ed Keane, District Activities Chair Email: edkeane84@optonline.net
Bill Langner, Boy Scout Roundtable Commissioner Email: william_langner@bd.com
Stacey Butler, Cub Scout Roundtable Commissioner & Religious Committee Chair Email: stacey_a_butler@yahoo.com
Betsy Person, District Training Chair Email: Bobwhite.bsa@gmail.com
David Bock, District Camping Chair Email: davidbock@gmail.com
Ryan Burke, District Communications Chair
Email: RyanBurkeW@gmail.com
Calling All Units!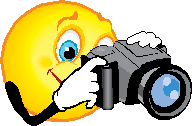 Do you have great pictures of Scouting in action? Please email them to RyanBurkeW@gmail.com. We want to see and hear all about the exciting things happening in your Pack, Troop and Crew. Send us your best 3-5 pictures of each event and always include who, what, where and when.
Note: Photos may be used be the Ramapo Valley District & NNJC for both internal & external promotional materials.
2019 Ramapo Valley District Klondike Derby
ABOMINABLE KLONDIKE!!!!
Click Here for the RVD Klondike Packet
Reminder: This will be a "Scouting for Food" event. We ask all participants to bring nonperishable food items to be dropped off at the Lodge. All food donated that day will go to the Center for Food Action in Ringwood.
Cost per Sled - $55 per sled- Early Bird Registration if paid by Sunday 1/8/19.
$70 for Registrations after 1/6/19!
Event Date: January 19, 2019
Klondike Governor: Dean Dell Antonia
Email: NNJCOUTDOORSKILLS@yahoo.com
What is a Klondike Derby? - 2019 Information and Details
Many years ago, men raced across the Canadian frozen wilderness to an area called the Klondike by means of dogs and sleds in search of gold. Scouting has taken this idea and came up with the idea of the Klondike Derby as an activity for Scouts.
This year's theme for the Ramapo Valley District (RVD) Klondike Derby is the Abominable Klondike!!
The Abominable Klondike will be a day packed with activities that mimic what these explorers might have encountered in the Klondike Gold Rush. Some of the activities test life-or-death skills such as first aid and building a fire, and some are just fun like spinning a game wheel at an arcade.
Cost per Sled - $55 per sled if registered and paid by 1/6/19. $70 for late registration.
Each sled must have 4-8 Scouts per sled. Register on the Ramapo Valley District website.
NEW FOR 2019 – If you have 1-3 Scouts that want to participate, we will TRY to match your Scouts up with other Units who are under the 8 Scout per sled limit (if available). If your Unit has a sled with room for one or more additional Scouts please note that at registration!!
Does your unit want to run a Town?
Click here for Town Request online form

---
Who: All Boys Scouts/Venturing/Varsity, and WEBELOS and Arrow of Light Scouts are invited.
Where: Shepherd Lake Recreation Area, Ringwood State Park
Latitude: 41.137163 Longitude: -74.231614, Ringwood NJ
---
Seating is limited--Register now!
Thanks to all of our Sponsors!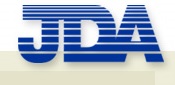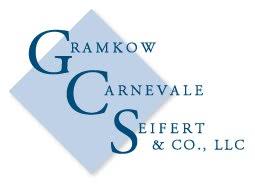 ---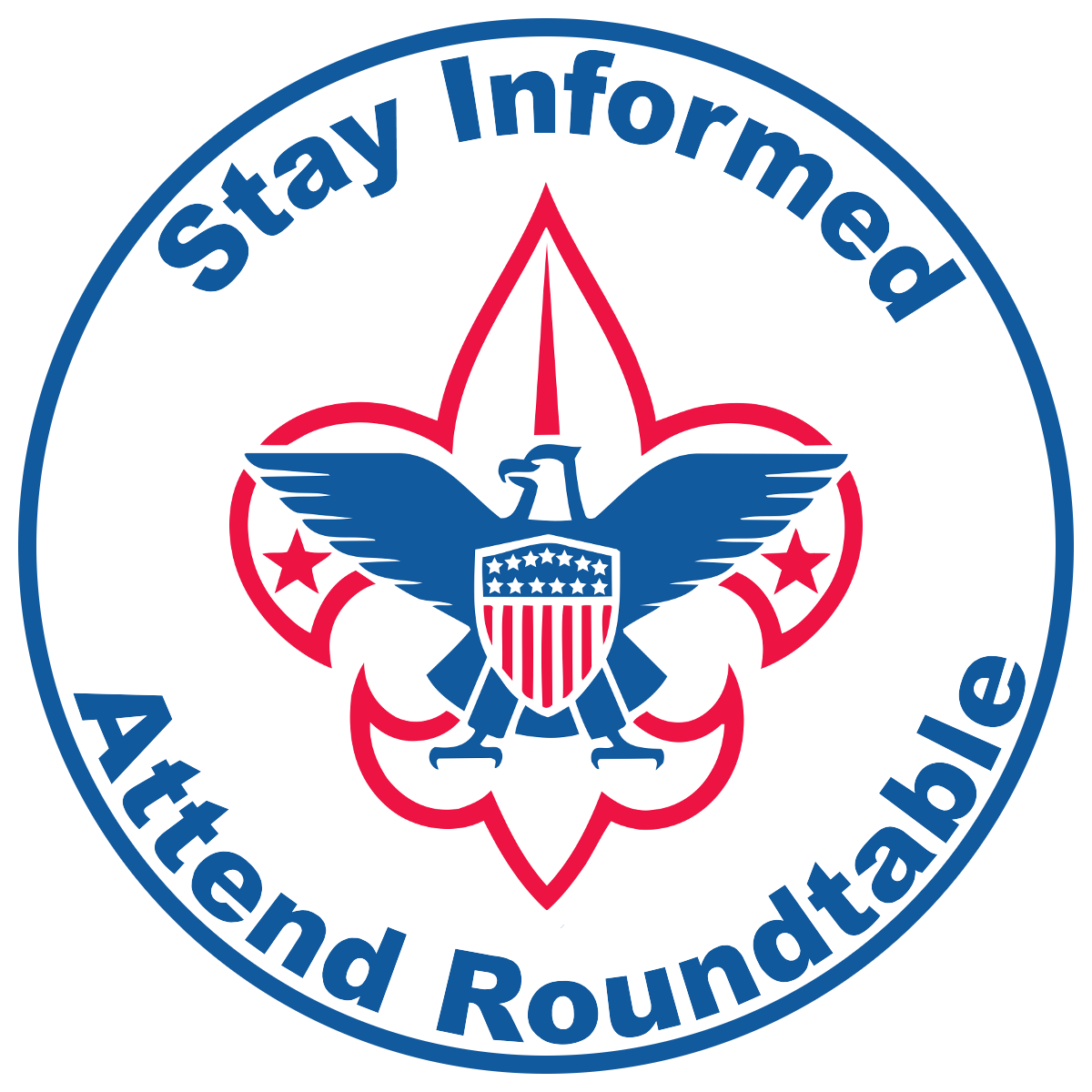 December Roundtable
Have you ever wondered when your Scout should meet for that Scoutmaster Conference or if it's ok to award your new Wolf Scout his rank at the next Pack meeting? Well you are not are not alone. Many leaders have questions surrounding the Advancement Program and how to implement it effectively in their unit. Tonight several of our Unit Commissioners will discuss 10 of the most asked questions that leaders ask about advancement. If you wish to ask something specific we can help you with, please email our District Commissioner at jbrain1970@verizon.net.
We all know that when you get a group of 8 to 10 Cubs together that a well-planned Den meeting can go from a great start to complete chaos at the blink of an eye. At the Cub Breakout session, Glen Dabaghian from Pack 306 will lead us in a lively discussion and review some best practices on how to plan and implement Den Meetings that are fun and keep those Cubs engaged.
Lord Baden-Powell said is best, "The patrol method is not a way to operate a Boy Scout troop, it is the only way. Unless the patrol method is in operation, you don't really have a Boy Scout troop." Have you ever wondered what he means by this guiding principle of the Scouting Program? Tonight Geoff Garlick will unlock the secrets of the Patrol Method and how it can be applied to any troops program.
Bill Langner Stacey Butler
Scout Roundtable Commissioner Cub Roundtable Commissioner
Charter Turn in Night – December 18th
At the Council Service Center 7pm to 9pm
The District Professionals and Commissioner Staff will be available to all units that evening to assist with any questions and to help you get your charter in on time!
So bring all your signed forms, all new leader applications and Youth Protection Cards and Registration Fees and we can help you get that Charter in on time!
If you wish to ask something specific about the re-chartering process we can help, please email our District Director Daniela Rios at Daniela.Rios@scouting.org or our District Commissioner John Brain at jbrain1970@verizon.net
---
CANNONBALL HISTORIC TRAIL MEDAL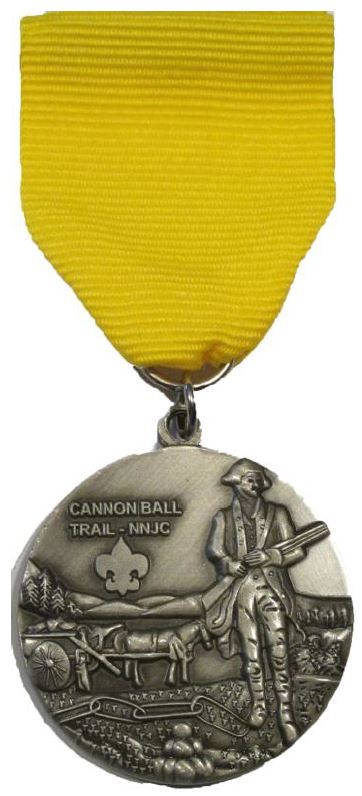 CLICK ON THE MEDAL FOR MORE INFORMATION!
---
UPCOMING EVENTS