Key District Contacts
PROFESSIONAL STAFF
Daniela Rios, District Director Email: daniela.rios@scouting.org Phone:201-677-1000, x23 (Office)
Michael Sadowski, District Executive
Email: Michael.sadowski@scouting.org
Phone: 201-677-1000, x41 (Office)
DISTRICT VOLUNTEER STAFF
Bob McDevitt, District Chair Email: rjmcdevitt@optonline.net
John Brain, District Commissioner Email: jbrain1970@verizon.net
Chris Ceravolo, Vice Chair of Program Email: Scouter104@optonline.net
Paul Applegren, Family FOS Email: paul.appelgren@outlook.com
Marissa Sikder, Vice Chair of Membership Email: teddy1sikder@gmail.com
Bob Migliorino, District Advancement Chair Email: rvd.bobmig@gmail.com
Ed Keane, District Activities Chair Email: edkeane84@optonline.net
Bill Langner, Boy Scout Roundtable Commissioner Email: william_langner@bd.com
Stacey Butler, Cub Scout Roundtable Commissioner & Religious Committee Chair Email: stacey_a_butler@yahoo.com
Betsy Person, District Training Chair Email: Bobwhite.bsa@gmail.com
David Bock, District Camping Chair Email: davidbock@gmail.com
Ryan Burke, District Communications Chair
Email: RyanBurkeW@gmail.com
Calling All Units!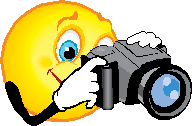 Do you have great pictures of Scouting in action? Please email them to RyanBurkeW@gmail.com. We want to see and hear all about the exciting things happening in your Pack, Troop and Crew. Send us your best 3-5 pictures of each event and always include who, what, where and when.
Note: Photos may be used be the Ramapo Valley District & NNJC for both internal & external promotional materials.
2019 Ramapo Valley District Klondike Derby
ABOMINABLE KLONDIKE!!!!
UPDATED: Click Here for the RVD Klondike Packet
Reminder: This will be a "Scouting for Food" event. We ask all participants to bring nonperishable food items to be dropped off at the Lodge. All food donated that day will go to the Center for Food Action in Ringwood.
Cost per Sled - $55 per sled- Early Bird Registration if paid by Sunday 1/6/19.
$70 for Registrations after 1/6/19!
Event Date: January 19, 2019
Klondike Governor: Dean Dell Antonia
Email: NNJCOUTDOORSKILLS@yahoo.com
What is a Klondike Derby? - 2019 Information and Details
Many years ago, men raced across the Canadian frozen wilderness to an area called the Klondike by means of dogs and sleds in search of gold. Scouting has taken this idea and came up with the idea of the Klondike Derby as an activity for Scouts.
This year's theme for the Ramapo Valley District (RVD) Klondike Derby is the Abominable Klondike!!
The Abominable Klondike will be a day packed with activities that mimic what these explorers might have encountered in the Klondike Gold Rush. Some of the activities test life-or-death skills such as first aid and building a fire, and some are just fun like spinning a game wheel at an arcade.
Cost per Sled - $55 per sled if registered and paid by 1/6/19. $70 for late registration.
Each sled must have 4-8 Scouts per sled. Register on the Ramapo Valley District website.
NEW FOR 2019 – If you have 1-3 Scouts that want to participate, we will TRY to match your Scouts up with other Units who are under the 8 Scout per sled limit (if available). If your Unit has a sled with room for one or more additional Scouts please note that at registration!!
Does your unit want to run a Town?
Click here for Town Request online form

---
Who: All Boys Scouts/Venturing/Varsity, and WEBELOS and Arrow of Light Scouts are invited.
Where: Shepherd Lake Recreation Area, Ringwood State Park
Latitude: 41.137163 Longitude: -74.231614, Ringwood NJ
---
---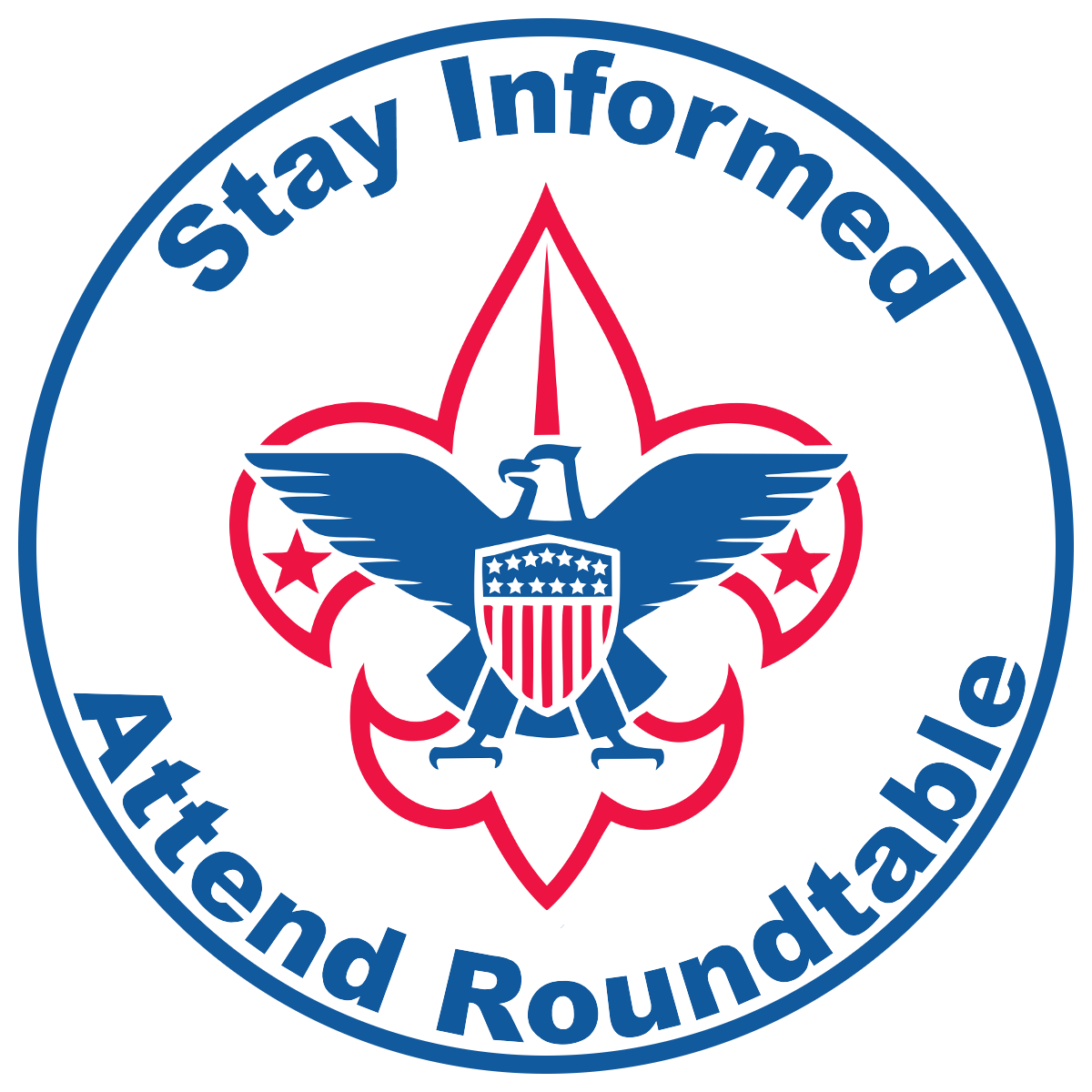 January Roundtable
Did you ever have questions about the Scouting Program, Council and District events, how to handle a situation within your unit and not know who to ask outside of your unit? Well, you can always ask your Unit Commissioner. The Commissioner's role it to support units, answer questions, provide guidance and help them improve. Part of that guidance and improvement is the Unit Service Plan. Tonight, several of our Unit Commissioners will be review their roles within the Scouting organization and discuss how a Unit Service Plan is developed and reviewed periodically with the unit to help the Unit improve. If you wish to ask something specific we can help you with, please email our District Commissioner at jbrain1970@verizon.net.
Den Chiefs are a vital part of a Pack Program. They are the "Big Scouts" that our Cub Scouts want to be. Join us this month when we explore How to Use Your Den Chief. Our speaker will be Kieran Barrett from Troop 31 in Ramsey, where he is an Assistant Scoutmaster and the New Scout Coordinator. Kieran also brings a wealth of knowledge from his work with Pack 175 in Ramsey, where he continues to hold the position of Treasurer and Den Leader.
We have all seen the white sashes with the bold red arrow on them indicating the wearer's membership in the Order of the Arrow. It is easy to think the OA is a standalone unit with no regular interaction with troops. Beyond the OA being the Scouting "honor society" who are service focused, they can also work within your Troops. Tonight, Mike Benedetto will review how to include the Order of the Arrow in your Troop's Program throughout the year and the benefits to the Troop, scouts and the OA.
Bill Langner Stacey Butler
Scout Roundtable Commissioner Cub Roundtable Commissioner
---
CANNONBALL HISTORIC TRAIL MEDAL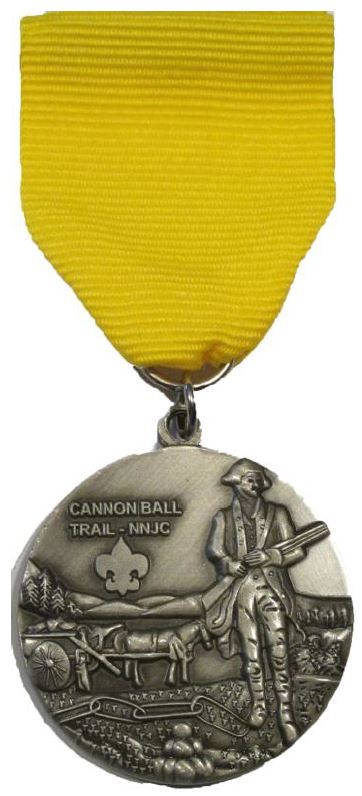 CLICK ON THE MEDAL FOR MORE INFORMATION!
---
UPCOMING EVENTS