Klondike Derby Results

A Big Thanks to Troop 132 in Wanaque for running a great Klondike Derby!
We hope everyone enjoyed themselves and hope to see you back next year!
Click here for a list of the results of Klondike Derby.


---


SCOUTING FOR FOOD PRESS RELEASE!
Local Boy Scouts donate 25,000 pounds of food to Community Action Centers
The Ramapo Valley District, part of the Northern New Jersey Council, Boy Scouts of America hosted "Scouting for Food," in support of the "Center for Food Action of New Jersey"
MAHWAH, NJ [3/10/18]— Through the efforts of over 28 Scouting units (Cub Scout Packs, Boy Scout Troops, and Venturing Crews) in Bergen and Passaic counties, the Ramapo Valley District is pleased to report that over 12 tons, of non-perishable food was collected on behalf of the Center for Food Action of NJ, which acts to prevent hunger and homelessness and improve the lives of individuals and families living in poverty.
The success of the day was amplified by the efforts of 81 volunteers originating from 28 local Scout groups, and the support of several local community organizations: the Rutgers New Brunswick and Stevens Institute of Technology chapters of Alpha Phi Omega (Scouting's college service fraternity) the Wyckoff/Midland Park Rotary Club, the Mathnasium in Ramsey and the ReAct Service Club from Eisenhower Middle School in Wyckoff, worked a combined 360 hours to sort and pack hundreds of boxes of needed food and supplies.
Special thanks to the Inserra Family of Supermarkets for their consistent support of the event, the Bergen County Law and Public Safety Institute for usage of their space as a drop-off and organization center, and the hundreds of families in Northern New Jersey who donated food items in support of the event.
"The Ramapo Valley District Scouting for Food Event was a great success, but only through the efforts of the cub scouts who put out bags, the boy scouts who picked up the food, and all the volunteers who sorted and packed the 12 tons of food collected. This event would not be possible without the generosity of those who made a food donation to this worthy cause," said Bruce Kuipers, former Scoutmaster of Troop 50 in Mahwah, who also served as the co-chair for Scouting for Food.
"Scouting for Food is an amazing event that encapsulates the Boys Scouts' challenge to, 'Do a Good Turn Daily,'" said Geoff Garlick, Venturing Crew 1204 Advisor.
"Today is about using 'Scouting Muscle' to give back to our communities and to help those who are in need, which truly speaks to the generosity of those in Bergen and Passaic Counties and the determination of our Scouts. Despite the challenges the recent snowstorm and the resulting power outages presented, we were able to collect an amazing amount of food. I am proud of our District and the many volunteers who donated their time today to make this such a successful endeavor." –Lisa Dell Antonia, Chair, Ramapo Valley District Boy Scouts.
Scouting for food is an ongoing annual program of the Boy Scouts of America, begun in 1985, that collects food for local food banks and community action centers. It is organized at the local level at various times throughout the year. Scouting for Food is a project that is rooted in the foundations of the Scouting movement in its dedication to implementing the Scout Slogan: "Do a Good Turn Daily."
The Northern New Jersey Council, BSA provides character development and leadership training to a diverse population of 13,500 youth and 4,000 adults in Bergen, Passaic, Essex, and Hudson counties.
Since its inception, the Boy Scouts of America has become one of the nation's premier youth development organizations, with more than 100 million youth and adults participating since 1910.
---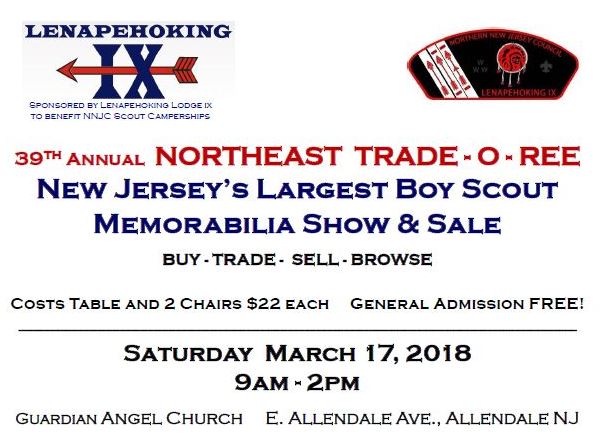 ---
RAMAPO VALLEY DISTRICT
PINEWOOD DERBY
Plus - Dad's Derby Challenge
& Unlimited Class Race
APRIL 21ST at Willowbrook Mall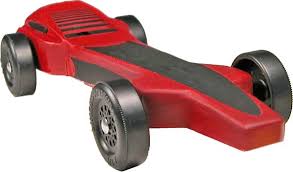 Click here for the District Derby Rules!
Click here for the Agenda & Dad's & Unlimited Class Rules!
---
"MAY THE 4TH BE WITH YOU" CAMPOREE
JOIN US YOU WILL ON MAY 4-6TH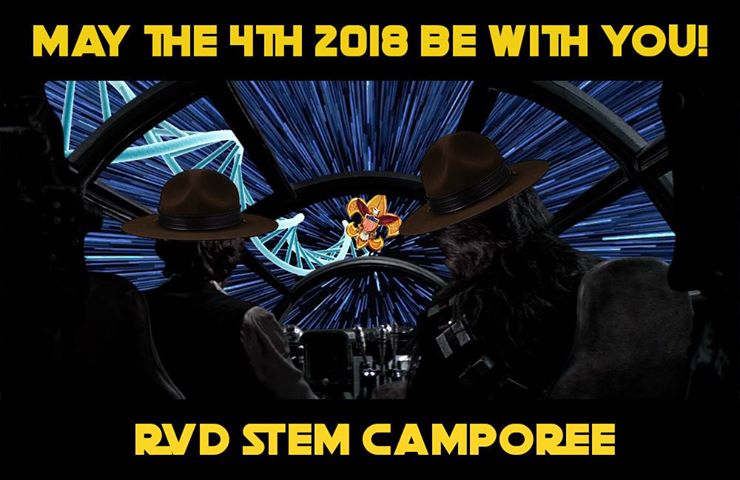 LOCATION - CAMP NOBEBOSCO

For flyer Click Here
For Leaders' Guide Click Here