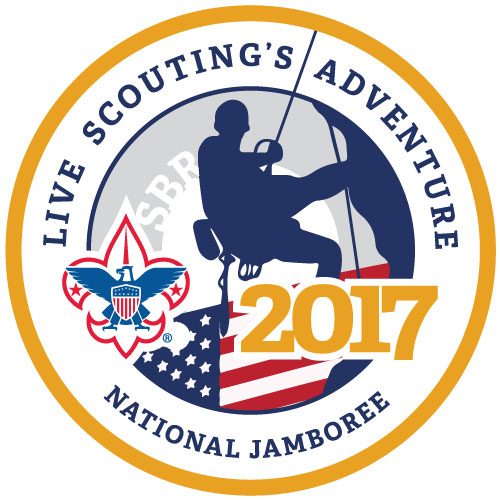 The 2017 National Scout Jamboree, held every four years, is a gathering of over thirty thousand members of the Boy Scouts of America. It is located adjacent to West Virginia's New River Gorge National River area in what is called the Summit Bechtel Family National Scout Reserve. The Summit is the new home of achievement, adventure, and innovation in Scouting.
The Northern New Jersey Council Contingent
The NNJC's contingent will board charter buses from centrally located points at approximately 10PM on July 18th. As the Scouts and leaders sleep, our drivers will make two 2 comfort stops as they transport everyone to the mountains of southern West Virginia, and the Summit Bechtel Reserve.
We will arrive at The Summit for the Jamboree encampment on the 19th of July, 2017. After a once-in-a-lifetime experience at the Jamboree, our contingent will return home on July 28th, 2017.
The Jamboree is open to all who are qualified on a first come first serve basis. At the time their application is processed, Scouts will be placed in a Jamboree troop or crew as requested. Waiting lists will be created as needed.
Qualifications to participate:

1. Only a Scout who has completed the 6th grade, or will be at least 12 years old and a 1st Class Scout by the first day of Jamboree, but not have reached his 18th birthday by the last day of Jamboree and lives and abides by the Scout Oath and Law and the jamboree code of conduct may participate in the Jamboree.

2. Every contingent member will be required to attend troop meetings, submit a completed National Jamboree Medical form signed by a licensed physician and indicating compliance with specified immunizations, attend a 1 day training on a weekend in May 2017.

3. Pay all related costs, as appropriate, prior to departure.

Cost:

$1700.00 per participant

Cost Covers:

$975 National admission price

Transportation to and from West Virginia - coach bus

Meals

Day Pack

Duffel Bag

Patch Sets

Shirts
More information please contact: Larry Burke - lpb51@msn.com or 201-704-5006
or Katelyn Merritt - katelyn.merritt@scouting.org or 201-677-1000 ex. 45
Sign up TODAY at the National Jamboree Webpage