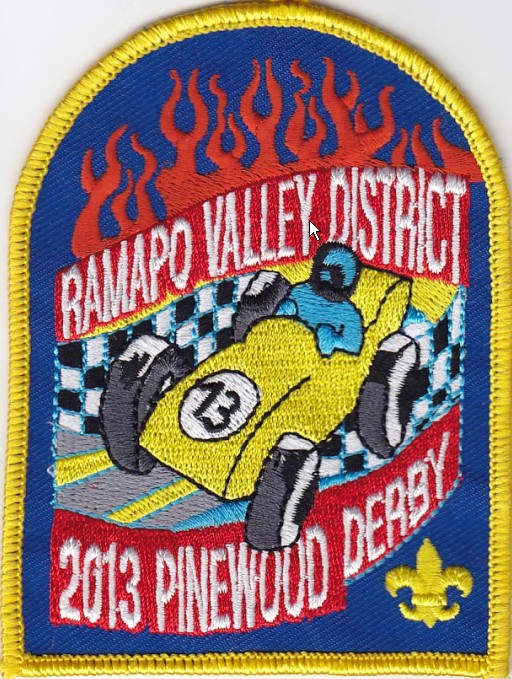 Ramapo Valley District
Wayne Boys & Girls Club
Racing for up to 4 from each Pack from Tigers, Wolves, Bears, Webelos Winners.
Ø Official District Race Rules
Ø Registration is by Pack only – no discounts for individual registrations.
Ø Pre-Registration Only and is required Online- Registration closes April 14, 2013.
Ø A pack may pre-register from one to four cars, one in each category.
Ø Mandatory Car Check-in Prior to Race Day
Thursday April 11th 5:00pm -8:00pm- Council Service Center

Tuesday April 16th 7:30pm - 9:30pm @ Roundtable- Council Service Center
25 Ramapo Valley Road, Oakland, NJ 07436 (same as the Scout Shop)
Ø Racing schedule is staggered. : See Race Day Agenda!
Ø General spectator viewing is standing – seniors or disabled may bring a folding chair. Bleacher seating available at a distance.
Ø Direct questions to Craig Gazzano – cgazzano28@hotmail.com