The Northern New Jersey Council proudly presents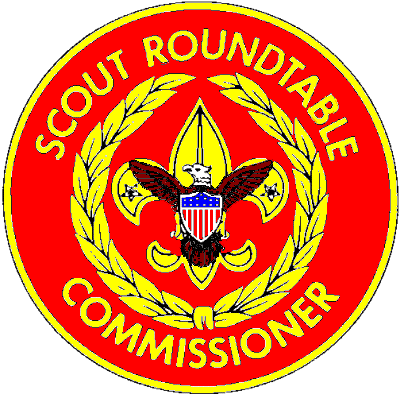 Roundtable Commissioner Specific Training
When: May 30, 2013 from 6:30 – 9:00 P.M.
Where: NNJC Office in Oakland
Cost: $5 (includes light refreshments and certificate)
Welcome new and returning Roundtable Commissioners!
Roundtable Commissioners are critical in promoting the overall functions of the council.
Why have quality roundtables?
The roundtable is a critical function of the district that provides important supplemental training to leaders.

It gives unit leaders a head start with the upcoming monthly program theme in action.

The purpose of the roundtable is to help units succeed by providing useful program ideas, information on policy, and current information on council and district events and training opportunities.

It is the most effective medium for getting the Scouting program to the units.
To that end, the Northern New Jersey Council will be offering new and returning Roundtable Commissioners with the national BSA's Roundtable Commissioner Specific Training. Not only will this program serve to complete your specific training requirement, but the course will be full of great ideas and organizational tips to help you succeed from the very first roundtable and throughout the balance of the year. Specific topics will include:
Responsibilities of the Roundtable Commissioner & Staff

Planning quality roundtables

Recruiting and managing roundtable staff

Roundtable program delivery

Specific points of Cub, Boy, & Varsity Scout and Venturing roundtables

Roundtable displays, ceremonies, games, morale, & other techniques

Promoting and recruiting for roundtable attendance

And so much more!
Course participants should have already completed their online Youth Protection, This is Scouting, and Unit Commissioner Fast Start training at www.myscouting.org.