SOLD OUT
NORTHERN NJ COUNCIL
"SCOUT NIGHT"
Reservations and Tickets contact Tyrone Manning 201-677-1000 @ext. 34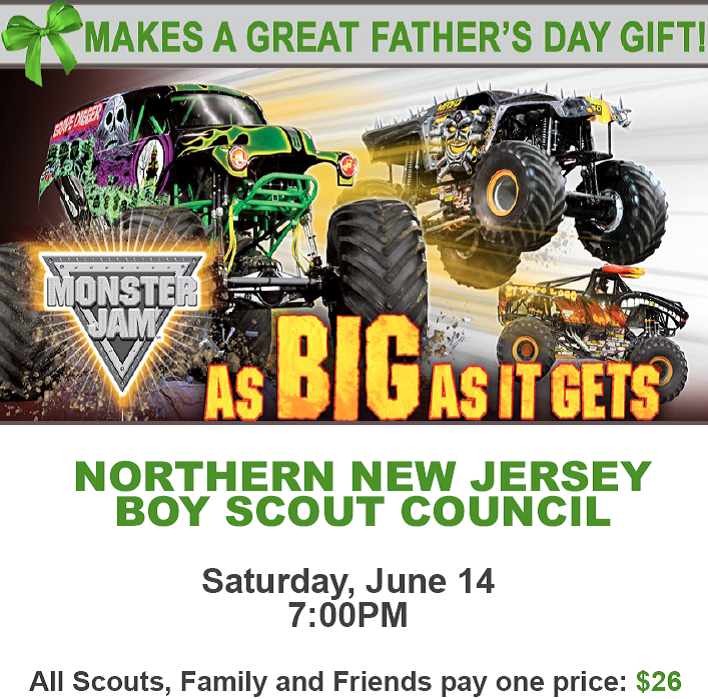 "Includes FREE SCOUT PATCH"
Offer valid on select seats while supplies last. Price includes a $3 facility fee.
Pitt Passes - $15.00 - Pit Pass Party from 1:30-5:00pm. Patrons must have an event ticket along with a Pit Pass to attend the Pit Pass Party. Parking is included in the price of your ticket. No refunds or exchanges.
This event will close out on June 07, 2014.