Ramapo Valley District Fireside Chat
October 18, 2016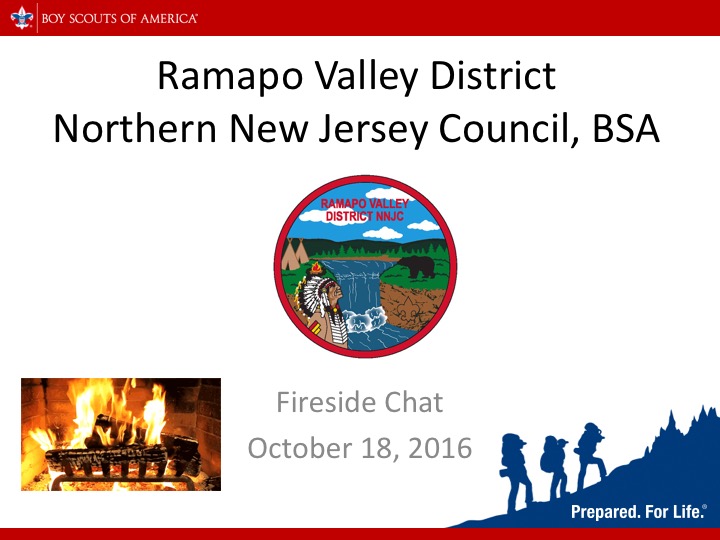 The Ramapo Valley District held its annual Fireside Chat last Tuesday, October 18.
The Fireside Chat is the Ramapo Valley District's opportunity to connect with all of our Packs, Troops, Crews, Ships, and Teams about program opportunities in the district, and new resources that are available.
Over 100 leaders came out to share in updates about the Ramapo Valley District's programs and resource opportunities. Topics covered included our Spring and Fall camporees, Summer Camp & NYLT, Adult Leader Training, Awards & Advancement, Finance, and Commissioners!
Here, you can find all of the resource program materials offered at the Fireside Chat:
Download Complete Package:
Click here to download the complete package as a ZIP file via Google Drive
Individual Handouts & Resources:
Ramapo Valley Training Dates 2016-2017
Fireside Chat Program: Powerpoint
Fireside Chat Program: Powerpoint Slide Handouts
Ramapo Valley District Resource Survey
Special Videos:
2017 Jamboree Promotional Video
Floodwood Mountain Scout Reservation 2017 Promo Video
Exploring BSA Promotional Video