National Youth Leadership Training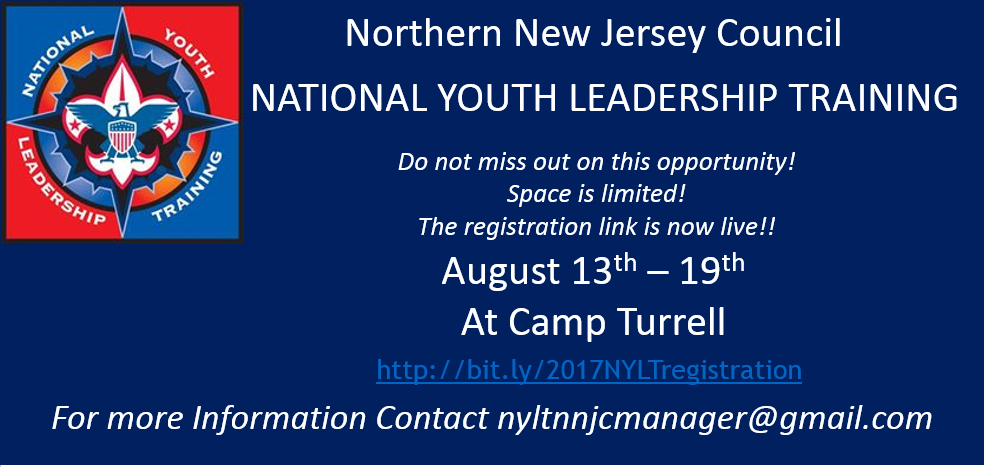 Presented by the Northern New Jersey Council
Welcome to the Northern New Jersesy Council's National Youth Leadership Training program!
NYLT is our Council's priemier youth leadership development experience, serving Boy Scouts and Venturers and ages 13-18 from Bergen, Passaic, Hudson, and Essex counties, NJ.
NYLT is a fully immersive experience in leadership, service, and personal dvelopment.
Check us out!